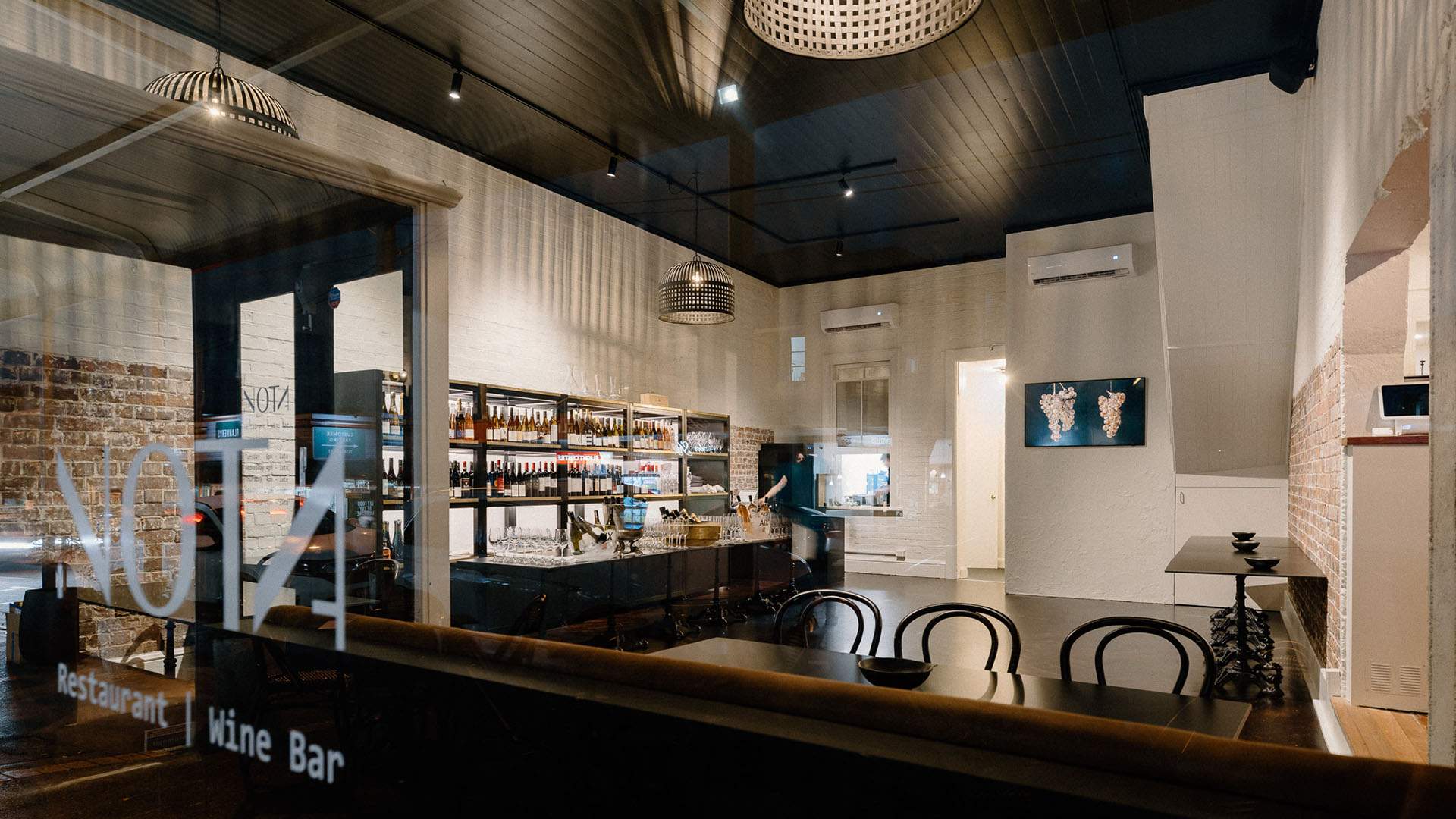 Now open: Given Terrace Favorite Nota has expanded next door with a European-style wine bar
Already a staple for affordable European spreads, Paddington's Nota has now added a wine bar to the mix. Three years after it first opened at 224 Given Terrace, the mid-west restaurant has taken over the adjoining space, turning it into your next favorite wine-tasting spot.
Still present: exposed brick walls and mirrors aplenty, as Nota has boasted since taking over the old Paddington excavations of gourmet restaurant Montrachet after the beloved French restaurant moved. Now, under the new name of Nota Restaurant & Wine Bar, the venue combines this eye-catching environment with a dedicated space to enjoy drinks, with or without a bite to eat.
First announced earlier in 2022 and now operational, the revamped Nota has become a 90-seater and has knocked down the adjoining wall between its two spaces so customers can squeeze between them. On the bar side, you will find a five-meter wall of wines, wines and more wines. Warm lighting sets the mood, a bar snack menu will keep your stomach from rumbling and the full Nota menu is also available.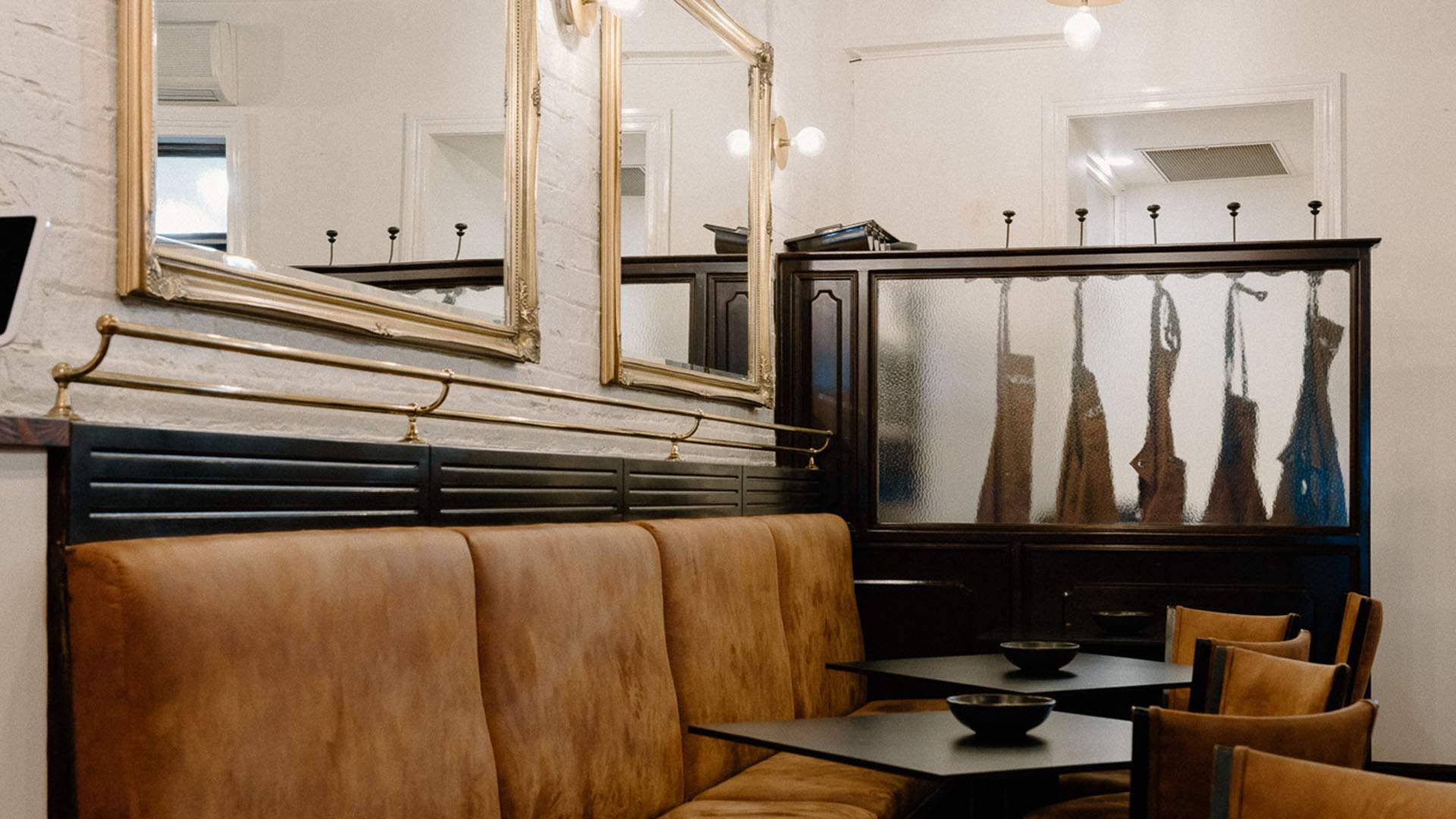 Owners Kevin Docherty and Sebastiaan de Kort (ex-Moda) have also hired French-trained Italian chef Matteo Pisanu to take care of the kitchen. On the menu: oysters, savory churros with anchovies, cheeseburger spring rolls and tempura fish sandwiches among the smaller options; plus beef carpaccio, scallop burrata, crab pasta and more.
As for all that vino, restaurant manager Yanika Sittisuntorn has grown Nota's range from 12 bottles at opening to over 90 now, and is particularly fond of the lesser-known and experimental varieties.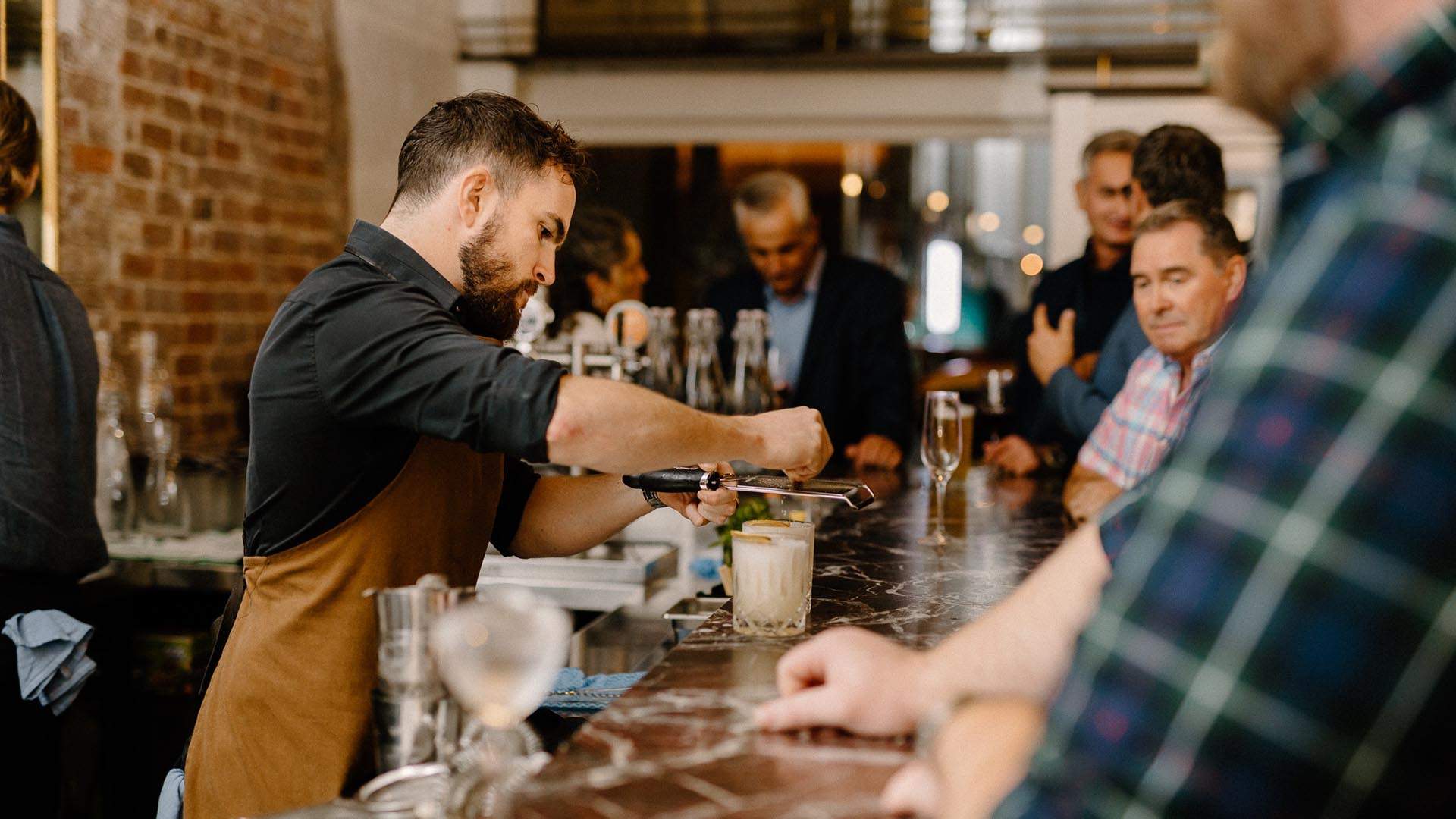 Find NotaRestaurant & Wine Bar at 224 Given Terrace, Paddington – open 6pm-late Tuesday, 4pm-late Wednesday-Thursday and 12pm-late Friday-Saturday.
Images: Markus Ravik.
Posted on May 17, 2022 by
Sarah Ward