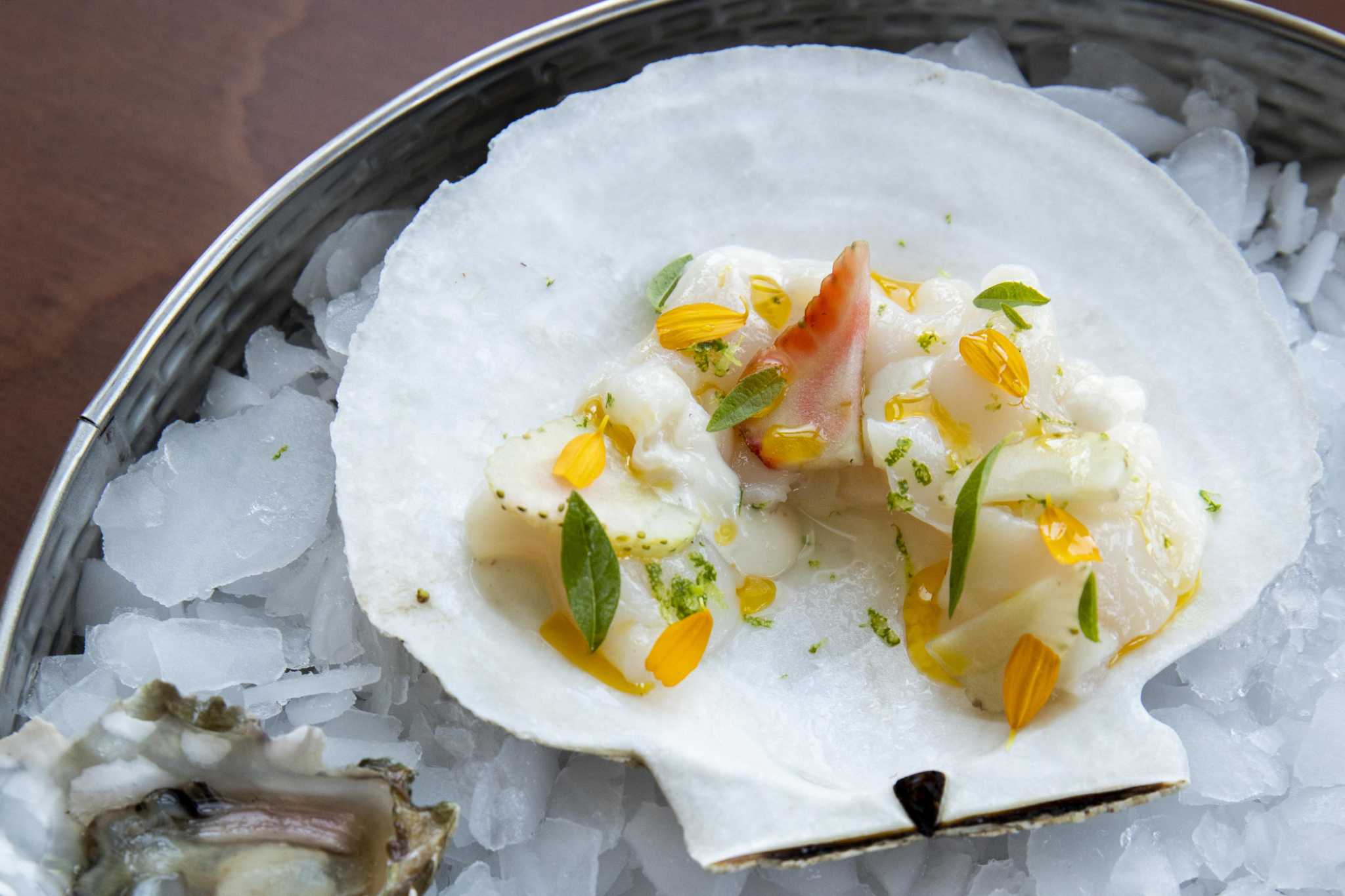 Oakland's highly anticipated Snail Bar opens with natural wine and avant-garde small plates
The highly anticipated Snail Bar is finally ready to welcome patrons with a new location on the edge of Temescal in Oakland. The trendy natural wine bar, which opens on July 3, will offer fun and carefully prepared small plates, influenced by the experience of chef-turned-oenophile Andres Giraldo Florez working in avant-garde Michelin-starred restaurants.
Snail Bar debuted last fall when it opened at the back of the Classic Cars West hybrid bar / beer garden / car dealership in Oakland's Uptown Arts District, but it closed after just three days. due to licensing issues. "It was a real disappointment, but at the end of the day everything happens for a reason," says Florez. He persevered, searched for space, and within months had the keys to the old Stay Gold Deli on Shattuck in Oakland.