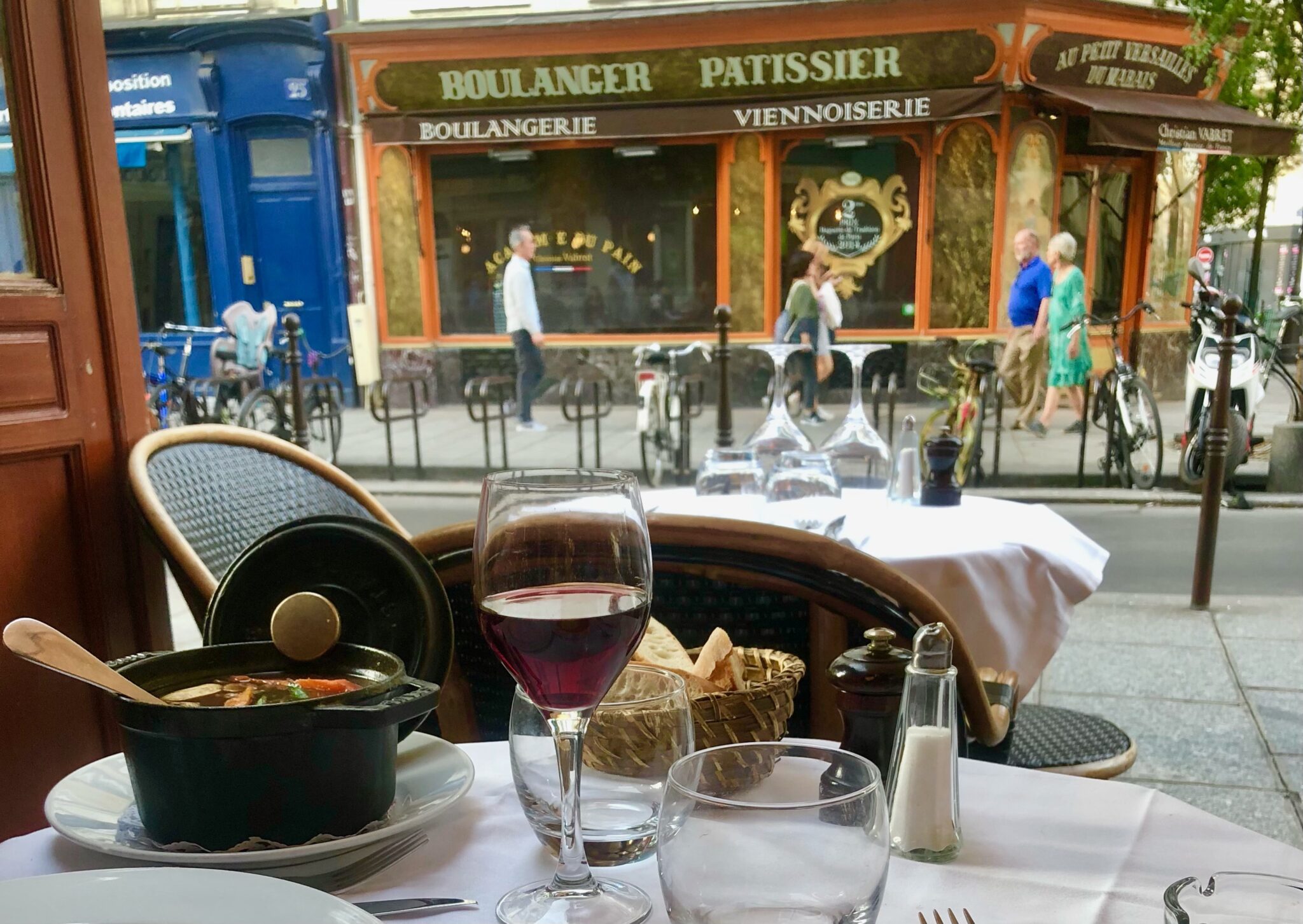 New wine bar + Parisian cuisine coming to Birmingham in 2022
Reading time 2 minutes
The owners of Birmingham's famous restaurant The Essential and Bandit Patisserie bakery are embarking on their next business venture, Bar La Fête. The concept? A Parisian-style wine bar with a full kitchen located in the new Mercantile on Morris development. Read on for all the tasty details on this exciting upcoming opening.
Presentation of Bar La Fête
Celebration in French translates to celebration / feast. This is exactly what owners Kristen Hall and Victor King want their new wine bar and restaurant to be. Mimicking the atmosphere of Paris wine bars, this space will be both fun and whimsical with a quality selection of fine wines, beers and premium spirits.
"Le Bar La Fête will merge our passion for good wine and great food into one space that will allow customers to experience the authentic wine bar experience we know and love in other cities.

Victor King, Restaurant Owner, Birmingham
Prepare to feel like you've been taken to France with the creative minds of Hall and King creating a space that is sure to be as aesthetic as The Essential and Bandit Patisserie.
"Our goal with this project is to continue our mission of creating beautiful spaces that transport guests to a different time and place, even for a moment."

Kristen Hall, Restaurant Owner, Birmingham
Hall and King are both very excited about Birmingham's current food scene and how Bar La Fête will add to it.
The menu + another Bandit
The Bar La Fête menu will delight your taste buds with Parisian-inspired shareable plates that can be adjusted according to the size of the party. We haven't heard any details on specific menu items yet, but if they taste like Essentials, we'll have a blast.
Ready for more exciting news? This opening in 2022 will also be accompanied by a Bandit Patisserie point of sale. Described by the owners as a "small pastry shop", the new location should open next to Bar La Fête. This is an exciting opportunity for Bandit Pâtisserie to expand its operations and retail.
Guests will be able to purchase a variety of their favorite Bandit breakfast pastries, croissants, cakes, pies and breads. Looking for a new place to get your caffeine fix? The new location will also include a full espresso bar.
Chronology
Construction of Bar La Fête will begin this month. The current plan calls for the opening to take place in the first months of 2022. Orchestra Partners is the planning and redevelopment consultancy for Mercantile on Morris development.
Their vision for development is to create a space revolving around connectivity and creating a pedestrian experience for Birmingham.
"Once we got the idea for Bar Le Fête, Orchestra Partners knew it would be an ideal concept for Mercantile. We were very happy to have everyone on board with the vision, and we are very happy to see the unique experience that Bar Le Fête will provide at Mercantile on Morris.

Eric White, Orchestra Partners Asset Manager, Birmingham
Are you excited about this new Birmingham wine bar? I know we are! Let us know your opinion by tagging us @bhamnow