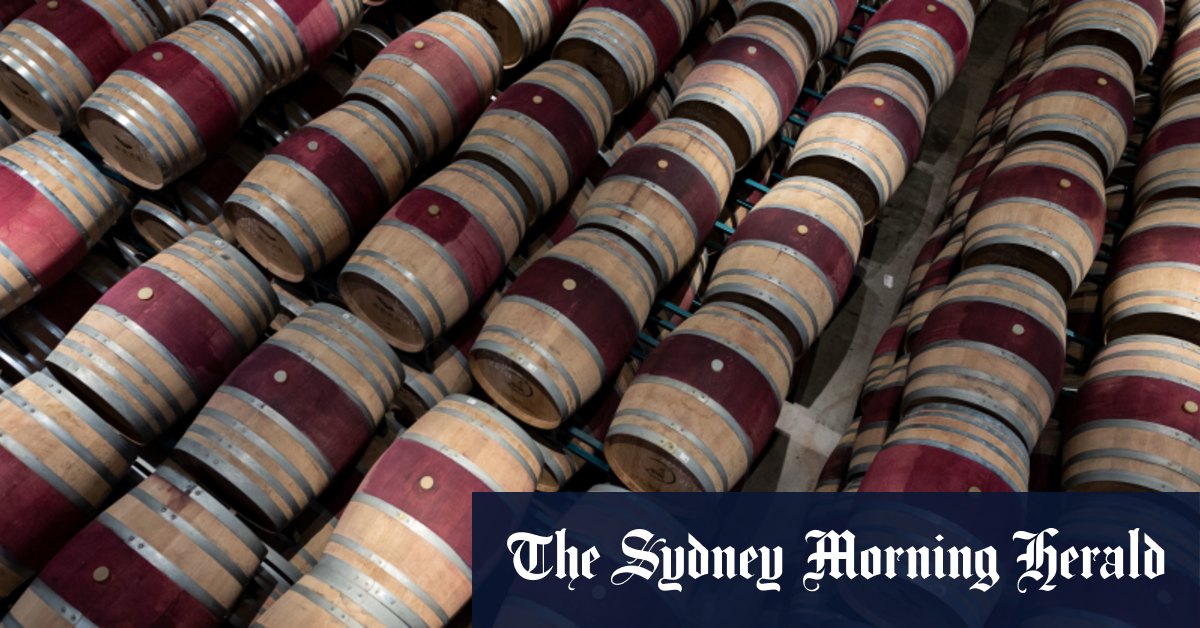 Australian wines seek to return to the Chinese market
At Helan Hong Winery in Ningxia, a similar story emerged. "There was an Australian delegation that visited our company in May to discuss cooperation," said an employee who asked not to be identified as he was not authorized to speak publicly.
Ma Rui, the manager of Xige Estate in Yongning County, said Treasury, one of the world's largest wineries and producer of the Penfolds label, had "tied up with government departments related to the wine industry. wine and had visited some wineries in the area ".
Ma was excited about the prospect of working more with Australians. "His style better matches Chinese consumption. Unlike the delicate European dining style, the Australian style is more free and open. An open drinking environment requires fewer preparatory or ceremonial procedures to enjoy wine, "he said.
Ma said China is at an entirely different stage in its wine evolution. "Even the youngest wine-producing countries like Australia, New Zealand, Chile and South Africa have over 100 years of winemaking history," he said.
"We need to get them under control within 10 to 20 years. So modern management is a must. Australia is very powerful in agricultural modernization. It produces very good standardized wines and is our future strong reference.
Ding Lifei, chairman of Baojialong winery was optimistic. She said Accolade intended to "own 40 percent of the shares of our company after a 12 month review period."
The local Qinghai Department of Commerce was also convinced. He said Accolade aimed to "make a strategic investment" in Baojialong winery to "jointly promote brand promotion and expand the scale of production."
But five months later, no partnership has been signed and the workers who prepared the vines for Australian visitors are left with no money.
"The negotiations failed," Ding said, speculating that despite the optimism, tariffs and high barriers to entry had taken their toll on Accolade.
Workers say Baojialong winery is now struggling to stay afloat. "The company has no more money now," Ma said. "He paid neither the villagers' land contract nor the employment contract."
Ding laments that she would like her daughter to continue the business, but without foreign investment, China's fledgling wine industry is unlikely to make a dent despite the huge domestic demand for wine.
"We have run a deficit so far, and I sometimes think of the withdrawal. We have the spirit of craftsmanship and try to make the best quality products, "she says. "The quality of our wines can compete with the best French châteaux within 4 to 5 years. But if the government does not support us by allowing mass imported wines, what can we do? "
Accolade Wines and Treasury declined an interview request. Peter Dixon, chief executive of Accolade Wines Asia, said in a statement that the company has a long-standing business relationship in China.
"We are always open to looking for opportunities to develop the Accolade Wines business globally, however, we can confirm that there is no planned investment in a winery in China," he said. he declares.
Loading
For now, Australia's top wine growers have their eyes on other avenues to the $ 52 billion market. Accolade is planning to launch an initial public offering in Hong Kong and a spokeswoman for the Treasury stressed its intention to launch Australian brands with wine from the United States and Africa.
"In mainland China, [Treasury] will continue to invest in the portfolio, "states the Treasury's annual report. "[The second half of 2021] highlights, including the launch of the Penfolds Californian Collection and the release of Rawson's Retreat from South Africa.
Matthew Reeves, senior analyst at IBISWorld, said that despite the workarounds, "the outlook for the Australian wine industry in China looks bleak in 2021-2022″.
Australian competitors wereted no time trying to gain market share. France's share rose from 28% to 35% in the six months to June, Shanghai research firm Nimbility told Forbes. At the same time, Chile fell from 16 percent to 23 percent.
Australia, which held 40 percent of the market's import market at the same time last year, is down to just 6 percent. "When Australia pulls out, Chile and Argentina will step in," Ma said.