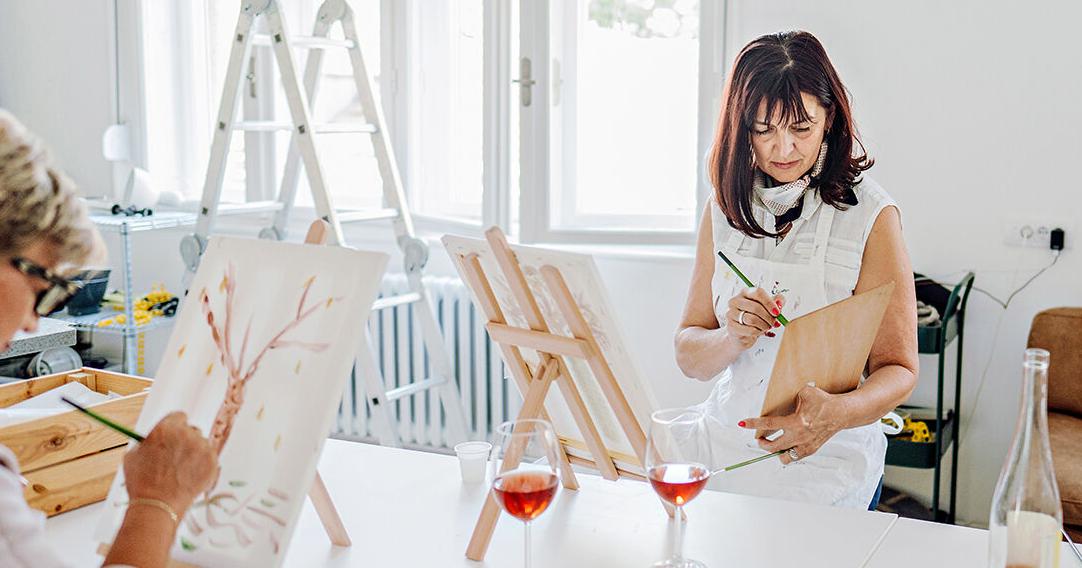 Comb and Sip | To discover
Round Lake Vineyards & Winery is hosting a painting night on January 5th
Comb and sip. It is that simple.
You don't have to worry if you're not Picasso or Monet to take advantage of one of the paint and sip classes that Round Lake Vineyards & Winery runs each month. You just have to be prepared to enjoy a night out while creating something unique.
"No experience is necessary! It's perfect for teens and adults alike, "said owner Scott Ellenbecker.
The next Paint and Sip is scheduled for 6 p.m. on Wednesday, January 5. The painting will be a winter lamppost scene with two birds huddled together in gently falling snow. The registration fee is $ 35 and includes all of the materials needed to create the painting. Registration before the event is mandatory.
Classes are a great excuse to get out of the house and spend time with a friend, family member, or alone.
"It offers a guided painting experience with the added bonus of a relaxed atmosphere and wine! More importantly, it's a great social activity for friendship, "said Ellenbecker. "We have an occasional person who comes alone, but most of the attendees are girlfriends, mothers and daughters and couples. It's a great activity for laughing and sightseeing while doing something together.
The painting and sip lessons are expertly guided and last approximately two hours.
"[People should] arrive 30-10 minutes early to locate yourself, order food and have your drinks, "said Ellenbecker. "Ashes to Art will provide all the supplies to create your unique 11×14 painting, including how to do it. Just sit back, sip your wine and have a good time.
The winery has a number of different spaces where the event can be organized depending on the number of participants.
"The location may change depending on the number of registered participants. We are planning the Waterfall room located on the main level of the tasting room, unless there are more than fifteen registrants, "said Ellenbecker.
Each month is a unique experience and Ellenbecker says it is fun to attend each class.
"It's always a fun time to get together and see the creations that people are making," Ellenbecker said.