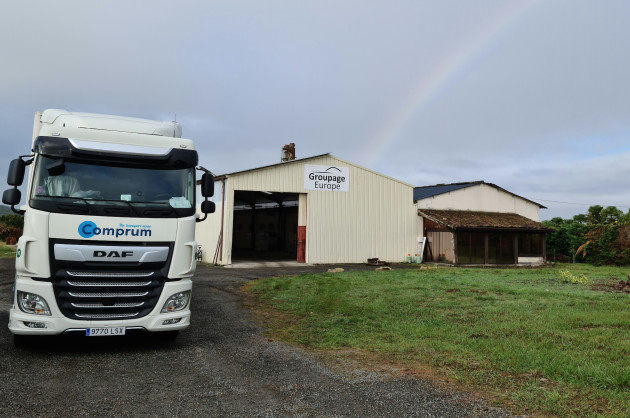 Vindependents launches Groupage Europe to meet the challenges of Brexit
Home




New
Through Michelle perret
Posted: 04 November 2021
Vindependents succeeded in reducing transit time from Europe to the UK from six weeks to two weeks, while saving 20% ​​on transport costs by starting a new warehouse and distribution company in the South West of France.
The independent merchant-owned buying group has launched its new subsidiary Groupage Europe to address the challenges of transporting and shipping imports due to Brexit. It works with a French transporter who collects its pallets throughout Europe and delivers them to its 800m2 bonded warehouse in the South West of France.
Vindependents said the problem of delays at ports has increased shipping times, and additional export and customs red tape has drastically increased costs. This had an impact on its business, with goods from Europe taking up to six weeks to arrive in the UK and adding around £ 150 in cost per shipment.
The new warehouse means it can rework customs documents to reduce it from 20 to 30 billable EADs to a single, then send a single truck to its UK warehouse. This process eliminates the need to stop for consolidation and with just one set of customs documents to clear and pay, Groupage Europe has already reduced costs by 90%.
"Shipping wine from Europe after Brexit has caused endless headaches and problems, with orders taking forever to arrive and costs steadily rising," said Jessica Hutchinson, Managing Director of Vindependents.
"Our new French company, with its warehouse and customs registration, is a clever way to get around these problems and allows us to deliver the wines to our members on time and at a lower cost. I won't hide from you that it was difficult to set up – I think anyone can imagine the problems of starting a business and registering as a bonded warehouse in France – but I am delighted that the hard work is now paying off. "
Groupage Europe has said it will offer this service to Vindependents members, so that they can use the warehouse to ship their own wines to the UK.
Vindependents believes it will be able to halve the financial impact of Brexit on its shipments, meaning members won't need to pass additional costs on to their customers.