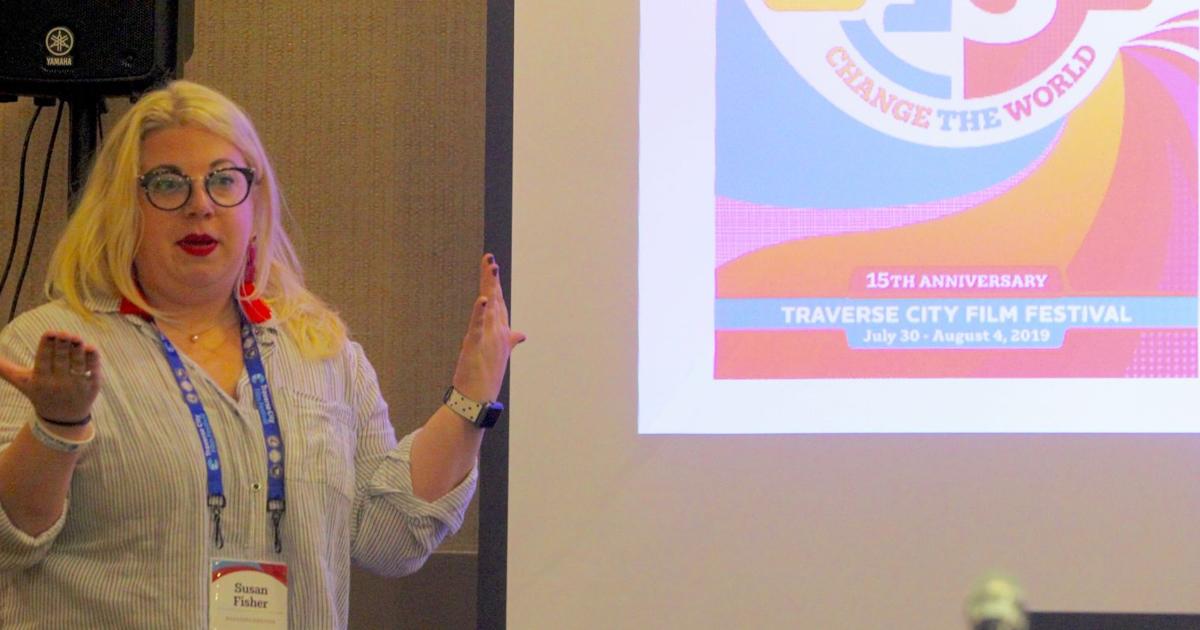 Traverse City Film Festival gets out of debt | Local news
TRAVERSE CITY – Susan Cover was ready to write a check before Michael Moore had a chance to finish his sentence.
Moore announced at the Traverse City Film Festival founders' picnic on Sunday that the Film Fest was still in debt by $ 60,000 – a far cry from the $ 487,000 it was in the red in 2016 and the $ 417,000. in 2017, according to Moore.
"We've had a few tough years financially," Moore said before the screening of "Brittany Runs A Marathon" at the State Theater, which opened the festival Tuesday night. "It looked pretty dark."
After getting so close to breaking even, Moore asked 12 people at the picnic to donate $ 5,000 each. Cover, sponsor and host of the festival, jumped at the chance, as did 11 other people.
"I put my hand up right away, before he finished his sentence," Cover said.
Moore, founder of the Film Fest, mentioned Cover and several dozen donors during his speech Tuesday. He also thanked Film Fest co-directors Susan Fisher and Meg Weichman for turning the ship around so quickly after the event had run into deficit for the past few years.
"We're doing really well and we're on the right track," Fisher said. "We've kind of reduced the weight of a lot of the things we've been doing and really streamlined our budget in a way that has helped us make more money over the last few years and really cut our budget."
Moore said the organization filed its Tax Form 990 with the Internal Revenue Service two weeks ago, showing Film Fest's financial turnaround made last year.
"With two years of deficits of over $ 400,000 each year, we had to make some changes," said Moore.
The nonprofit's previous tax documents showed a drop in contributions and grants, income and total assets from 2014 to 2016. Fisher had previously said past financial problems were under the former's leadership. Film Fest director Deb Lake, who left the post in December 2017 due to conflict. conditions.
"There had been spending beyond our means for the past two years and we are working to manage that now," Fisher said last year.
There was also an ongoing dispute between Boston Light & Sound and the festival over a balance of nearly $ 160,000 which the company claimed the Film Fest did not pay for the 2017 works. Both sides managed. to an unspecified settlement agreement in April.
Two years ago, Film Fest took several months to follow through on a payment contract with BATA for $ 12,285 in ad spend, according to correspondence obtained through a Record-Eagle Freedom of Information Act application.
BATA officials received the pledged funds on January 8, 2018, after months of back and forth.
Moore said he hopes to keep Film Fest in the dark, but he mentioned several maintenance costs for the state that will once again weigh on the organization. Moore said rising water levels have caused the basement to flood, which will create a mold problem when the water recedes. He expects the cost of removing mold to be $ 50,000.
Moore also said replacing the theater carpet and rewiring the marquee would cost $ 10,000 and $ 30,000, respectively.
The Film Fest received several notable donations after Moore asked customers to open their wallets to cover costs.
"I would do anything and everything to make this festival not only survive, but thrive," Moore said.