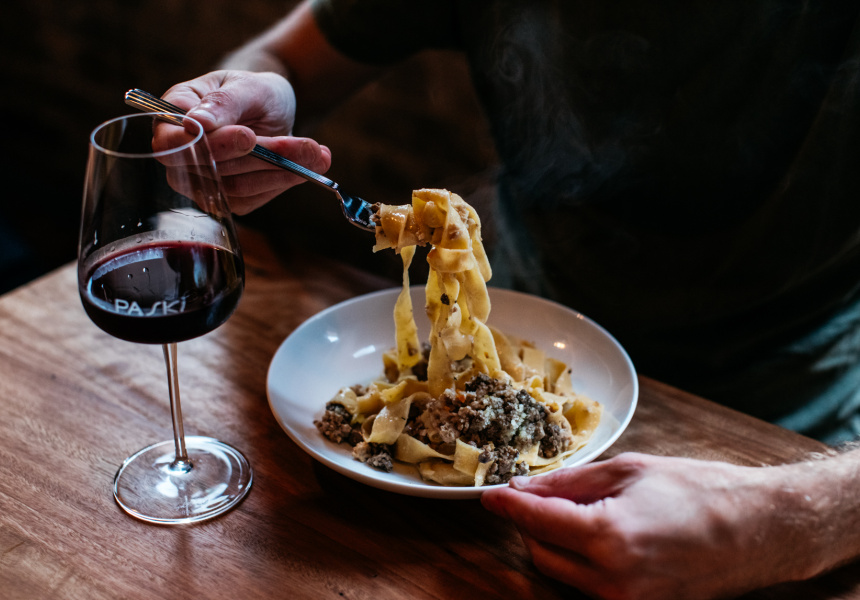 Latest Perth Food and Drink News – 5th April 2022
A three-day pasta feast
Since arriving in Sydney at the start of the last decade, Venetian chef Enrico Tomelleri has cooked at some of the city's top Italian establishments, including Fratelli Paradiso, 10 William Street and, since last year, Paski Vineria Popolare. (His list of 2021 accomplishments also includes helping to open Mount Hawthorn's Casa wine bar, albeit remotely thanks to WA's borders.) This week, Tomelleri can finally lay eyes on Casa, and Perth eaters can enjoy our man. cooking, live and live. From Thursday to Saturday, Tomelleri and fellow Casa chef-partner Paul Bentley offer five pastas and snacks on each night's menu, giving consumers the opportunity to explore the breadth and delights of the planet's pastas. . A handful of reservations will be available, but most of the space — in typical Casa fashion — will be reserved for walk-ins.
Celebrate Easter the Ritz-Carlton way
Starting this weekend (Saturday 9th April to Sunday 17th April), The Ritz-Carlton Perth is hosting Easter-themed afternoon teas at the Hearth Restaurant & Lounge. The menu will feature luxurious remakes of afternoon tea classics – here's who's looking at you, braised pork rillettes and spiced carrot cake with cream cheese and caramel chocolate – served with tea and Seven Seas coffee as well as various sparkling wine and champagne options. Weekday reservations will be accommodated at the Hearth Lounge, while weekend reservations will be at the Hearth Restaurant: reservations can be made online.
A new sandwich to put on your radar
Between Peggy's and Kakulas Sister's Little Sister Delicatessen, the corner of Leake and Market streets in Fremantle is something of a happy place for sandwich lovers. Last excuse for the sanga to flock to Freo: a new lunch sandwich at the latter, featuring Mr Cannubi mortadella from Salt Kitchen Charcuterie in Ballarat, La Delizia Latticini burrata and homemade pistachio pesto.
Bottomless Brunch Goes Spanish
The city's (bottomless) brunch options are getting more and more interesting. On Saturdays and Sundays, Pinchos – Justin Bell's tapas hangout in Leederville – offers two Feed Me menus ($59 or $69) featuring pintxos, salads, charcuterie and grilled open sandwiches as well as a package 90-minute bottomless drinks including beer, wine, sangria and cava, the famous Spanish sparkling wine produced mainly in Catalonia. Reservations can be made online.
Through the tasting glass (of wine)
Who are WA's new wave winemakers worth following? This Friday, April 8, for its regular monthly tasting, Heritage Wine Bar will open wines from emerging winemakers that owner Ed Wolkowinski and his team say deserve to be on our radar, including Vino Volta, Tripe Iscariot, Brave New Wine and LS Merchants. Wines can be purchased the same day individually and in six-packs at a reduced price.
At the Mayfair Lane Pub & Dining Room in West Perth, chapter nine of its Champagne Chronicles (Wednesday 20 April) will be an exploration of blanc de noir wines: sparkling wines made from pinot noir and pinot meunier, the dark-skinned ( "black") grapes grown throughout the Champagne region. Tickets are $155 per person and include tastings of wines from big houses as well as smaller producers.