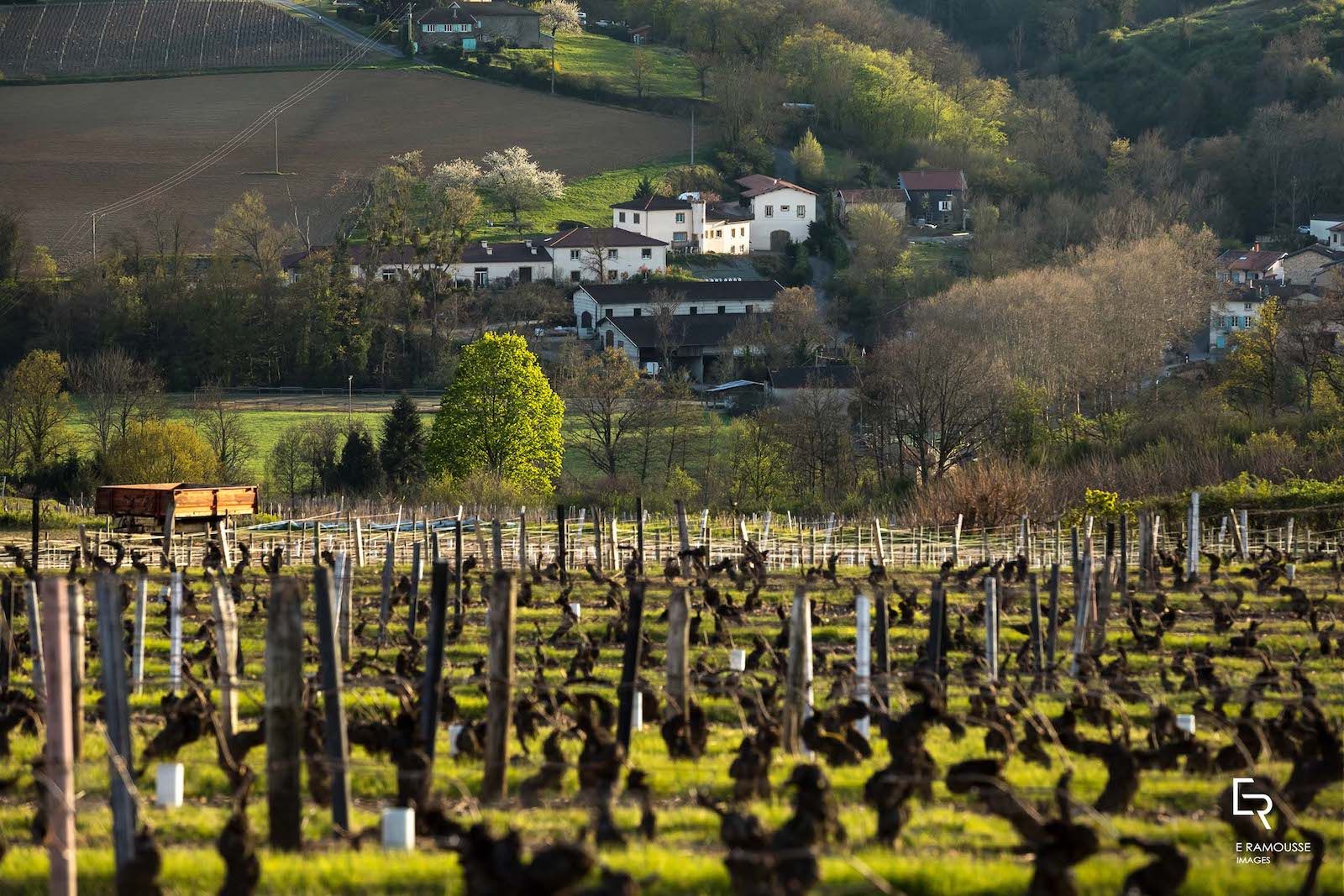 James Suckling selects the best Beaujolais wines
An unprecedented trio of hot Beaujolais vintages in 2018, 2019 and 2020 redefined the taste profile of wines from the region, with – as jamessuckling.com team reports – the best bottles that are usually found between two stylistic extremes.
Beaujolais has experienced exceptionally hot and dry years before, such as 1947, 1959 and 1976, but there has always been a series of cooler years between these exceptional vintages. Then came climate change and – boom!
With 2018, 2019 and 2020, the region has seen an unprecedented trio of very warm vintages, which together have redefined the taste profile of these Gamay reds long considered the quintessential cool climate wines that are bright and invigorating. Why does this suddenly become so clear to us?
This year, our Beaujolais tastings were dominated by recently bottled wines from the 2020 vintage, with almost all late releases from 2019 and 2018. This means that our tastings were almost exclusively from this exceptional trio of vintages. What does this radical change mean for the quality and style of Beaujolais? Read some of the notes below and you'll see that the results were anything but consistent.
Yes, there were some unusually rich, alcoholic wines in 2020, with 14% and above on the surprisingly common label. At the other extreme, some producers have managed to retain the lively acidity and red fruit flavors of the Gamay grape to make wines that taste surprisingly traditional, given the extreme drought conditions in 2020. So if that's what you want from Beaujolais, you can still find it. However, none of the 2020s in these two groups scored 95 points or more.
It was striking to us how close the best wines of 2020 all fell between these stylistic extremes. They came from producers who eagerly seized the opportunity to make concentrated, beautifully balanced reds. These innovations are successfully redefining what Beaujolais can be, and for us it is the taste of the future.
Anita Kuhnel's 2020 Domaine Anita wines are prime examples of this – the most prominent being the incredibly luscious and vibrant 2020 Domaine Anita Moulin-à-Vent La Rochelle. "The harvest date was critical," says Kuhnel. "We started early, on August 26. Some plots underwent quite significant water stress, but fortunately some rain in August unblocked the ripening of the grapes, then things went quickly.
Drought can be a serious problem in Beaujolais, as most of the soils are granitic (sandy) or volcanic (stony) and are therefore very well drained, meaning they retain little water. However, the good harvest date was not the only secret to success in Beaujolais in 2020.
"I'm glad I left a lot of canopy on the vines after noticing high July afternoon temperatures," says Kuhnel. "Only cutting the tip of the canopy saved the vines from additional stress in August." It also meant more shade on the grapes, which is like pulling down
blinds on a hot day.
2020 was also a challenge in the cellar, she tells us. "The grape skins were particularly thick and careful extraction during fermentation was necessary to obtain wines with a lot of complexity while retaining freshness," she says.
Even a quick look at the top-rated wines clearly shows how some of the most exciting Beaujolais we tasted were late-release 2019s and 2018s.
It's no surprise that the 2019s from Château des Bachelards shone so brightly after this producer's superb 2018s. The 2019 Château des Bachelards–Comtesse de Vazeilles Fleurie Le Clos des Bachelards from owner winemaker Alexandra de Vazeilles, a youthful masterpiece of enormous depth and complexity, is one of the highest rated wines in this report.
However, the 2019 wines from Domaine de Lathevalle and the 2018 wines that this producer markets under the Les Héritiers Saint-Genys label were a great revelation. Regardless of region, for a producer we had never met before, the 2018 Morgon aux Charmes Les Héritiers Saint-Genys had stunning concentration and length.
How can you explain this extraordinary quality that came out of nowhere? "Being multicultural allows us to do things differently from what is usually done in the region", says Patrice du Jeu, director of the cellar.
The wines of JB Bachevillier's Domaine de Mont Joly were also a nice surprise. They may be modest Beaujolais-Villages, but all taste like excellent wines from one of the region's 10 crus.
The discovery of exciting but forgotten vineyards in the region is an important new trend. Climate change has really improved many high altitude sites from edge to excitement. Young winegrowers and those from outside the region are seizing these opportunities.
BEST BEAUJOLAIS
THE TOP EIGHT WINES OF THE JAMESSUCKLING.COM REPORT
VSHÂTEAU DES BACHELARDS — COMTESSE DE VAZEILLES FLEURIE LE CLOS DES BACHELARDS 2019
97 dots
This gives you all the freshness you expect from a Beaujolais cru, combined with stunning depth. Very flinty nose, but there is also an extremely fine character of forest berries. However, this barely
prepares you for the enormous concentration and shine on the palate.
THE HEIRS SAINT-GENYS MORGON AUX CHARMES 2018
97 dots
What a sensational scent this Morgon has! So rich and sensual, yet so refined and full on the enveloping and delicate palate. Mind-blowing focus over jaw-dropping duration
finish that builds to a gigantic climax.
YOHAN LARDY WINDMILL OLD VINES FROM 1903 2020
97 dots
Surprisingly deep and complex nose ranging from Morello cherries to candied orange peel, including a slew of wild herbs and a touch of cocoa powder. Hugely concentrated and structured, but with a wonderful lightness to the touch.
CHÂTEAU DES BACHELARDS — COMTESSE DE VAZEILLES FLEURIE 2019
96 dots
The intensely flinty nose draws you inexorably into this very concentrated and sharp Fleurie, which deploys an almost supernatural energy. Extremely long, creamy and silky finish, hard to adequately describe.
CHÂTEAU DES BACHELARDS — COMTESSE DE VAZEILLES MOULIN-À-VENT 2019
96 dots
Incredibly deep and complex nose with so many savory, fleshy and earthy undertones, this great Moulin-à-Vent already has a fabulous play of richness and fine tannins on the generous, finely etched palate.
DOMAINE ANITA MOULIN-A-VENT LA ROCHELLE 2020
96 dots
This Beaujolais masterpiece is so concentrated and so pure, with a lush, velvety sensuality that reminds me of the great Pomerol.
DOMAINE DE LATHEVALLE MORGON LA TRAD 2019
96 dots
What an amazing nose this Morgon has, with deep notes of cassis and hints of fresh mint, licorice and roasted meat! As surprisingly elegant as it is concentrated in an ultra-precise medium-bodied palate.

DOMAINE MEE GODARD MORGON CÔTE DU PY 2020
96 dots
A very big Morgon! The concentrated amarena cherry character is wrapped around a stunning tannic structure that is imposing, yet also sumptuous. Lovely shine with a super mineral finish that cascades down the palate.