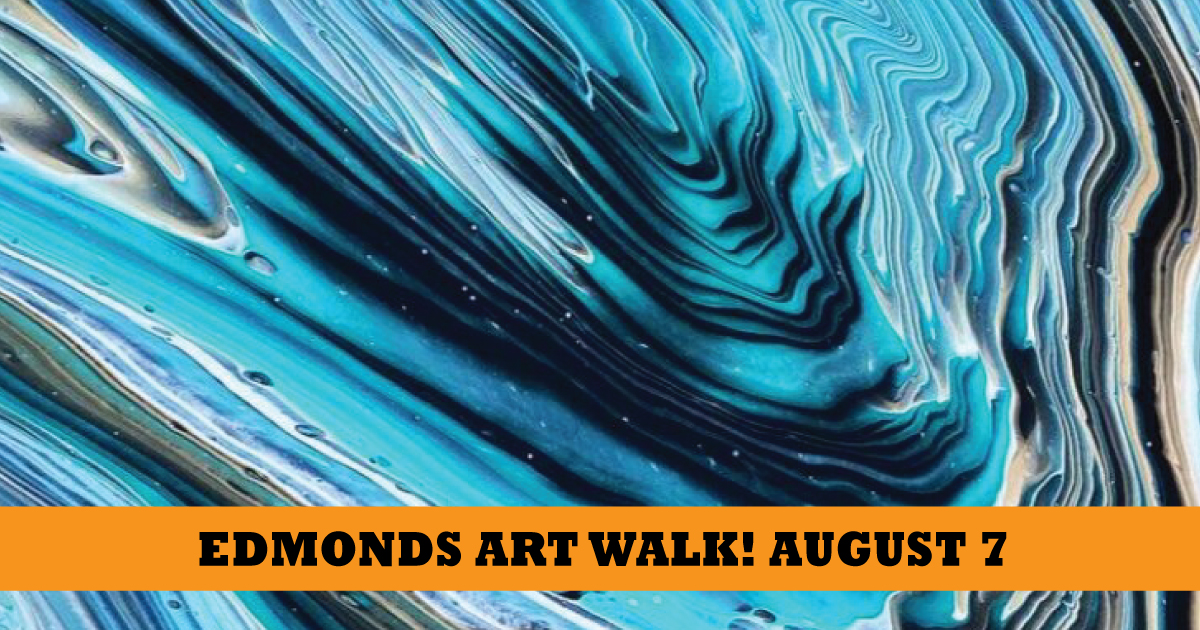 Edmonds Art Walk returns August 7
[ad_1]
Edmonds, Wash. – The pandemic has canceled the events of last year, but Art Walk Edmonds is delighted to announce that the Edmonds Summer Wine Walk is back this year and bigger than ever!
Come sip local wines, shop small, socialize with good friends and support the arts in Edmonds on a wonderful summer evening – saturday 7 auguste from 5 p.m. to 8 p.m. Tickets are on sale online for $ 30 each at www.ArtWalkEdmonds.com/wine-walks. Massive sales are expected this year as in the past.
This is Art Walk Edmonds' only fundraiser of the year and, like many nonprofits, they were affected by the loss of last year's fundraiser. Proceeds from this year's Wine Walks will continue to support the Art Walk Edmonds Third Thursday Art Walks, the Wreath Walk in December, fund special events and help install new murals through the Mural Project. Edmonds.
Art Walk Edmonds, in partnership with Seattle Uncorked, brings a sample of succulent local Washington wineries to your favorite business spots in downtown Edmonds.
Meet the local winemakers who will taste their handcrafted wines in various shops on a wonderful summer evening. These award-winning wineries will each offer a few options for our wine-loving audience.
Changes have been made to reduce traffic congestion and help allay people's concerns now that pandemic restrictions have been lifted:
NO MORE sip stops (19!)
MORE vineyards (22!)
Larger area, but still within walking distance, spread throughout the city center
THREE exterior check-in points rather than a single central check-in point.
Wine Walk locations and cellars:
You're sure to find a favorite new bottle or two on these evenings! Bottles of wine can be purchased directly at the tasting tables or at the Pop-Up Wine Shop at Coldwell Banker Bain, duty free for the evening. A percentage of each purchase goes to Art Walk Edmonds to fund the Arts in Edmonds.
Art Walk Edmonds Sponsors
Art Walk Edmonds thanks the sponsors Coldwell Banker Bain of Edmonds, Ombu Salon + Spa, Cole Gallery and Adam Cobb of Windermere Real Estate Edmonds. Additionally, Krause & Thorpe's wealth management team sponsors free tasting glasses and Coldwell Banker Bain of Edmonds sponsors stylish reusable bottle tote bags. New this year is a photo booth at and sponsored by Berkshire Hathaway. Make sure you take your shot with the fun green screen background.
Participation in Edmonds Wine Walks means that you are contributing to a great cause and supporting the arts in our community. Art Walk Edmonds, a non-profit organization, organizes and promotes the monthly Art Walks held in downtown Edmonds. Learn more about Art Walk Edmonds at www.ArtWalkEdmonds.com.
What you need to know to leave!
The Edmonds Summer Wine Walk takes place on Saturday August 7 from 5 p.m. to 8 p.m.
Tickets cost $ 30 online at the AWE website (www.ArtWalkEdmonds.com/wine-walks). Good to know: These events are historically sold out, so get your tickets early!
The registration includes 10 tokens for an ounce of wine; Additional tasting tokens for registered attendees will be available for $ 1 each (cash only).
Participants must be 21 years old. An ID will be required.
Bracelets, tasting cards, tokens and bottle bags will be distributed at TROIS Check-in kiosks from 4:50 p.m. on the day of the event at:

Washington Federal Parking – 229 Main Street
Lot between Arista Wine Cellars and 5th Avenue Animal Hospital – 320 5th Ave S
Edmonds Historical Museum Plaza – 118 5th Ave N

If the event is sold out, other tickets MAY be released for late entry from 6.30 p.m.
The Pop-Up Wine Shop, where you can purchase bottles of wine for duty-free events, will be located at Coldwell Banker Bain. You can also buy bottles directly at Sip Stops. Fill your reusable bag!
Oenologists are encouraged to sip samples while visiting wineries and merchants; but no open cup of wine can leave the place where it is poured.
Art Walk Edmonds takes place monthly in the picturesque waterfront town of Edmonds on the third Thursday of the year, rain or shine. With several downtown galleries and businesses welcoming local and regional artists, Art Walk Edmonds draws visitors from across the greater Seattle metropolitan area and is one of the area's top five busiest art walks. This 501 (c) (3) non-profit organization has a mission to expose the regional community to all types of art, including fine arts to music, dance, theater, art of performance, culinary art and writing.
If you would like more information, please contact Rachel Dobbins at 425.298.7947 or email [email protected].
[ad_2]