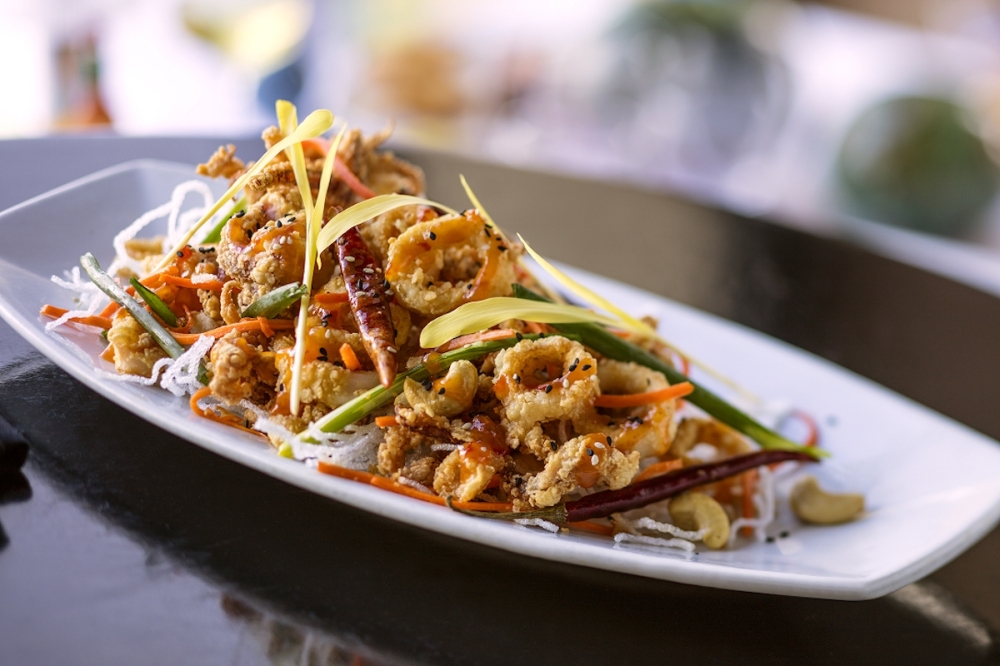 Eddie V's Prime Seafood Sets Opening Date for New Plano Location
Eddie V's Prime Seafood has scheduled August 18 as the opening date for its new location in Plano. Known for its seafood, cocktails and steaks hand-carved by its in-house butcher, the restaurant will offer a luxurious dining experience, according to a company statement.
The steak and seafood restaurant chain, which started in Austin, is located at 5300 SH 121 on the southwest corner of the intersection where Preston Road meets the Sam Rayburn Tollway frontage road. The statement states that "the restaurant's culinary style is classic American with a twist of modern Asian." Eddie V's signature dishes include Hong Kong-style steamed Chilean sea bass, Parmesan sole and crab fried rice as well as freshly baked desserts such as the table-flambé Foster Banana Butter Cake and served with pecan buttercream ice cream.
The restaurant's V Lounge will provide a stage for live music performances on select nights. Guests can indulge in the Cocktails With Attitude menu, which features drinks such as the Smoked Old Fashioned which is set alight beside the table to capture the smoke in a glass and the Hope Diamond, which changes color from deep blue to magenta. The restaurant's award-winning wine list, which has been recognized by the Wine Spectator, will feature over 300 wines. Featured cocktails will include the Smoked Old Fashioned and the Hope Diamond.
The 10,701 square foot restaurant, which includes four private dining rooms, will be open seven days a week and will employ 75 people. Reservations are recommended but not required, according to the release.
Managing partner Leslie Barkley, who was previously a manager at Eddie V's in Houston, brings 14 years of industry experience to her new role with the Plano site, the statement said. 469-268-3758. www.eddiev.com/plano